SILASCON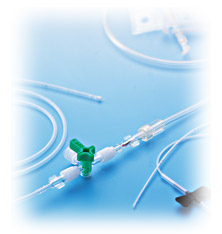 SILASCON is a top brand of products produced by Kaneka Medix. It makes use of the superior characteristics of silicone rubber.
"SILASCON" is our company's brand name for medical devices made from medical-grade silicon of excellent biocompatibility, and developed with our latest proprietary technologies for integrating silicon with Kaneka's polymer processing.
SILASCON is synonymous with silicon medical products used in neurosurgery and general surgery fields in Japan. Medical-grade silicon has the following characteristics and shows excellent efficacy when used for medical devices.
Biocompatibility
Antithrombogenicity
Flexibility
We have always led this field owing to the above characteristics, strict quality-control and continuous improvements made with the advice of many health care providers.
SILASCON is a trademark, that Kaneka Medix Corporation hold in Japan, and used.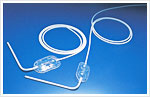 We have greatly contributed to the latest neurosurgery therapies in Japan by providing medical devices including "drainage tubes" and "Hydrocephalus Shunt Systems". "Drainage tubes" are used to improve conditions caused by head injury, subarachnoid hemorrhage and so on. "Hydrocephalus Shunt Systems" are implanted in patients with hydrocephalus to guide excess cerebrospinal fluid pooled in ventricles to the abdominal cavity so as to keep intracranial pressure to an appropriate level.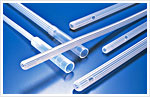 A "drainage tube", which drains exudates, blood and so on from trauma after surgery, is adopted for general surgery by many health care providers and utilized today at the forefront medicine because of the excellent characteristics of medical-grade silicon.

We offer many other high quality silicon products around a core lineup of medical tubes. We also have a good reputation and are widely trusted because we give product demonstrations to health care providers at the forefront of medicine, and develop and provide field-adapted accessories for products.