SILASCON® Drip Chamber (with measuring cylinder)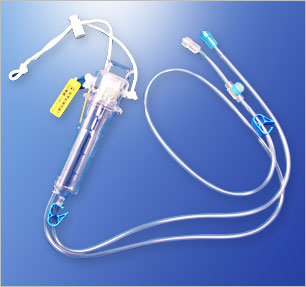 *This is English translation of web-site intended for viewers in Japan. Therefore, products shown may not be qualified for supply outside of Japan. Please send us message if you have any inquiries pertaining to products approval or supply outside of Japan.

Easy to Check that Pressure is Set Appropriately
Permits easy checking of cerebrospinal fluid volume and that pressure is set appropriately.
Volume Measurement in 1 mL Increments
Permits aseptic measurement of drainage volume of cerebrospinal fluid in 1 mL increments.
Attachable to Pressure scale mounting panel
---