Thrombuster PRO SL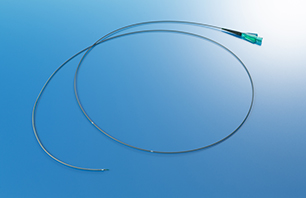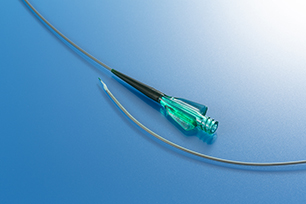 Superior delivery performance for striking precisely at targeted thrombotic lesions
SL Product Features
The tapered tip improves crossability through a lesion.

The Long Rx Distal shaft improves GW comformability and trackability to distal vessel.

Low Profile Tapered Tip
Comparison with our curent product(catheter tips)

Current product
(Thrombuster™Ⅲ SL)
1.8Fr/0.023"
Thrombuster®︎ PRO SL
1.4Fr/0.019"
Braided Shaft Design
The SUS braided structure with adequate thickness and optimized outer resin for reducing gap of shaft rigidity provides a good balance of insertion performance and kink resistance.
New Hydrophilic Coating
Both catheter products feature Kaneka's own new hydrophilic coating, which provides improved lubrication performance that reduces insertion resistance. This new coating shows durability and resistance to deterioration even when the catheter is repeatedly and removed.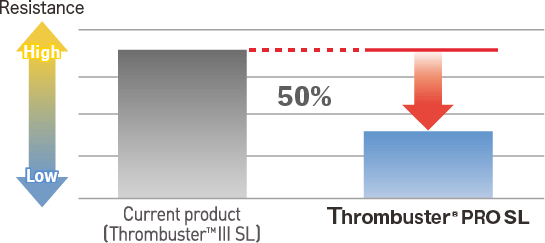 *Comparison with our current product in internal test
Cell strainers
The package includes a large cell strainer and a small cell srtrainer to quickly and safely filter out thrombi and other emboli collected during a procedure. 2 types will able to match the differences in each facility, and the large-sized strainer employs a design for easier drainage.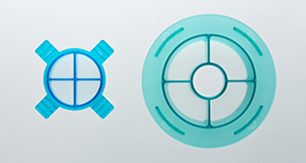 Small-sized strainer
Upper opened diameter
: 4.5cm
Lower filter diameter
: 4.5cm
Lage-sized strainer
Upper opened diameter
: 8cm
Lower filter diameter
: 7.5cm
---