KUSABI

KUSABI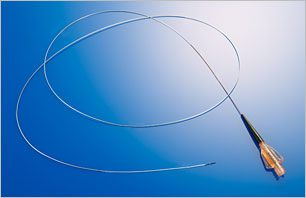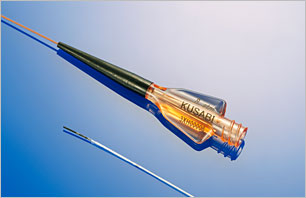 KUSABI Long type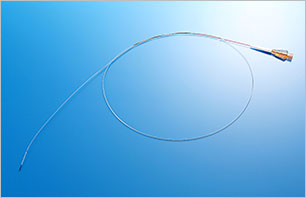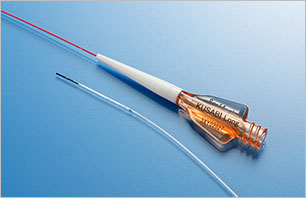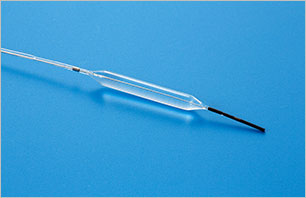 Realize easy and faster exchange of an OTW catheter with the balloon trapping method.
Secure trapping of guidewire enables prevention from injury to distal vessel.
Simultaneous trapping of multiple guidewires helps ensure procedural success.

Do not advance the product into the coronary vessel beyond the tip of guide catheter.
After deflating the balloon of this product, confirm reverse flow of the blood from the Y-connector connected with the guide catheter and make sure to purge air before continuing the procedure.
---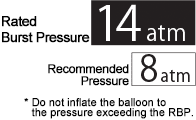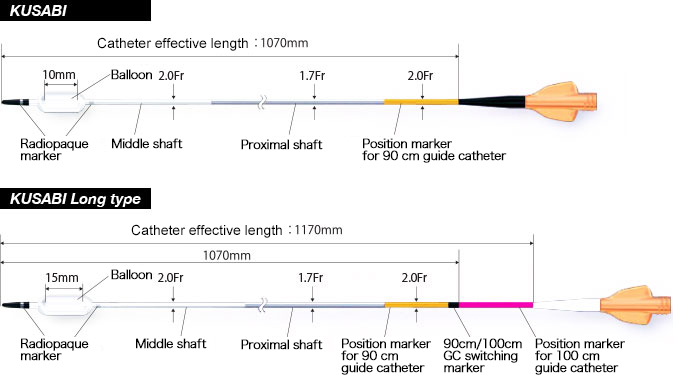 Catalogue Number
Balloon Length
(mm)
Catheter Effective Length
(mm)
Shaft Diameter
(Fr/mm)
Distal
Mid
Proximal
KS-107
10
1070
2.0
1.7
2.0
KS-117
15
1170
2.0
1.7
2.0
---
---