IKAZUCHI-Rev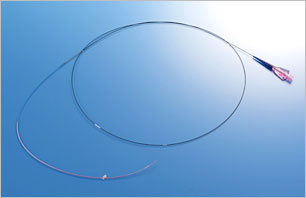 Low Profile
Slender tip achieved by combination of flexible material, smooth tapering and round-shaping of the entry portion. Further reduced diameters of balloons and shafts over the entire length.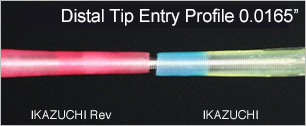 New P.T.M shaft
Ideal shaft balance to efficiently transmit the pushing force of the hand to the tip of the catheter.
New Hydrophilic Coating
Advanced surface lubricity and stable durability achieved by the new hydrophilic polymer coating.
---