Electro Detach Generator v4

Electro Detach Generator v4

Simplified preparation and operation.
The Electro Detach Generator v4 detects and indicates by sound and light signals the best detach point of the ED COIL even when the position of the second marker of a microcatheter is not detectable under a X-ray fluoroscopy.. Easy to use, disposable, sterilized, detacjment of the ED Coil can be done in single step operation.
Hypodermic needle is also compatible.
---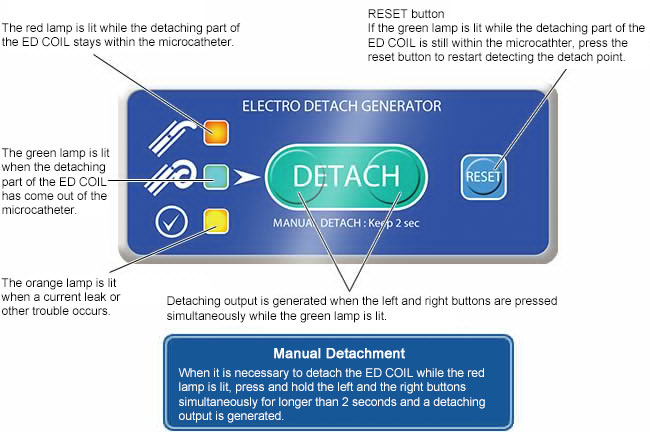 Electro Detach Generator v4
Catalogue Number
Product Name
Description
347-404
Electro Detach Generator v4
Coil Detachment Device (Disposable Type)
With return electrode adapter