Taper Drain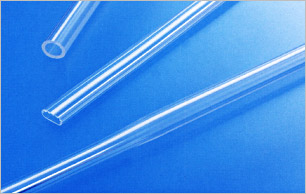 One-Piece Extrusion Molded
Penrose structure in the distal part and the simple tube at the proximal end are Integrated by one-piece extrusion molding.
Less irritating
The tip is soft and less irritating to body tissues.
Reliable Fixing on Skin
The catheter wall is designed thicker toward the proximal part and fixing on the skin can be done reliably.
Easy Connection to Drainage Bag
Proximal tube part has no inside ridge, which enables easy connection to the drainage bag.
Kink-Resistant
Ridges on the inner lumen gives anti-kinking property.
With Radiopaque Line
The radiopaque line enables to confirm the drain position.
---