SILASCON® <Radiopaque> Penrose Drain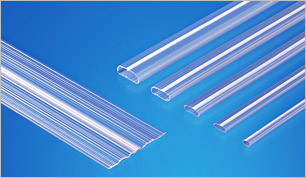 *This is English translation of web-site intended for viewers in Japan. Therefore, products shown may not be qualified for supply outside of Japan. Please send us message if you have any inquiries pertaining to products approval or supply outside of Japan.

Minimal Stimulation
This drain is soft and designed to minimally stimulate tissues.
Efficient Drainage
The multiple sideport configuration allows very efficient drainage.
Projections on the inner lumen enhance kink resistance.
Radiopaque Line
A radiopaque line makes it possible to confirm the drain position.
---