SILASCON® Extradural Drainage Set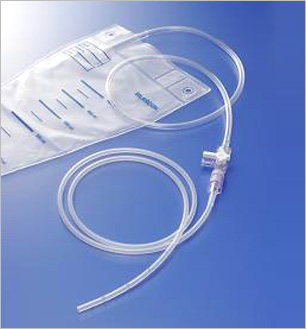 *This is English translation of web-site intended for viewers in Japan. Therefore, products shown may not be qualified for supply outside of Japan. Please send us message if you have any inquiries pertaining to products approval or supply outside of Japan.

Closed System
The closed system prevents epidural space from any external contact.
Efficient Drainage
Twenty sideholes at the tip enable efficient drainage.
Prevention of Reflux
The closed type drainage bag has an antireflux valve.
Catheter sold in sets
A catheter, a three-way stopcock, and a drainage bag are packaged in sets for immediate use.
No Effect on CT and MRI Images
The catheter has no effect on CT and MRI images because of its nonmetal design.
---