Closed Surgical Drain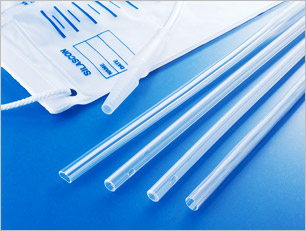 *This is English translation of web-site intended for viewers in Japan. Therefore, products shown may not be qualified for supply outside of Japan. Please send us message if you have any inquiries pertaining to products approval or supply outside of Japan.

Prevention of Infection
Used as a closed drain for preventing infection.
Immediate Use Possible
A drain and dedicated drainage bag are packaged together for immediate use.
Designed to Prevent Occlusions
The larger inner diameters of the connector and connecting tube of the bag prevent occlusion.
Four Types of Tube
Four types of tubes (duple drain, duple soft, taper drain and spiral) are available.
---