SILASCON® Cardio-thoracic Drain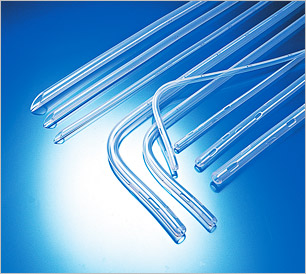 Less Irritation
The drainage catheter is made of silicon rubber and has less irritation to the body tissues and superior antithrombogenicity.
Efficient and Secure Drainage
The large-diameter side-holes ensure efficient and secure drainage of exudative fluids such as blood and pus.
With Radiopaque Line
The radiopaque line enables to check the drain position.
Depth Marker
The depth markers enables easy check of the insertion depth.
---