IKAZUCHI X Hyp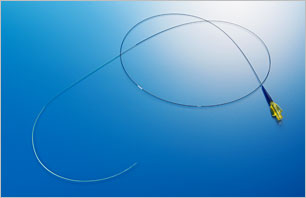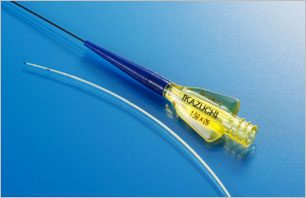 0.010" guidewire compatible
Rapid Exchange type
Low Profile
The entry profile of the tip is further slenderized to 0.012". Crossability through a CTO lesion is improved and crossing a stent strut at a bifurcated lesion becomes easier.
Slender Shaft
Combination use of the low-profile shaft with a 0.010" guidewire ensures excellent trackability in delivering through tortuous vessel and, furthermore, it remains enough space in the guiding catheter so that smooth and stress-less catheter operation will be possible during a KBT procedure.
New P.T.M (Power Transfer Mechanism) Shaft
The shaft structure similar to that of IKAZUCHI Rev (0.014") is adopted. Ideal shaft balance to efficiently transmit the pushing force of the hand to the tip of the catheter.
---